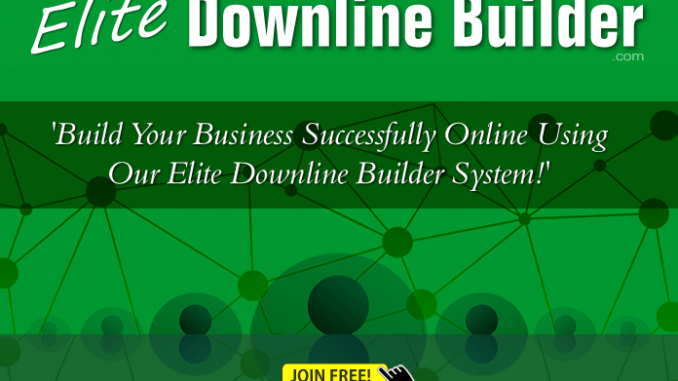 In today's video I announce the launch of my new site, EliteDownlineBuilder.com – designed to help you build multiple streams of online income by promoting just one link.
Then I ran my weekly $25 Tripleclicks Gift Certificate Prize Draw for the active members of my SFI team.
Check out the video for more info, or, if you prefer, read the transcript below:
Video Transcript
Hello folks,
This is David Hurley of Top5Programs.com talking to you on Sunday 9th September 2018, a wet and miserable day here in Japan.
Launching My New Website
However, I have something exciting to announce to you, which is the launch of my new site, EliteDownlineBuilder. EliteDownlineBuilder is a membership site. You can join free and it will help you to build your SFI downline plus four other program downlines:
Wealthy Affiliate

Prosperity Marketing System (since 2019)

ClickTrackProfit (since 2020)

LeadsLeap
I've been a member of these five programs for several years now. In each case I've been a member for several years. They are tried and tested programs. And you can now promote five programs with a single link to build multiple streams of online income through EliteDownlineBuilder.
Promote Your Own Programs, Products & Sites Too
You can also advertise any other program that you may be running, or any products or blogs or whatever you want to promote, through this site, which is an advertising site as well as a downline builder.
Free Advertising Credits
You can join free and if you use this promo code – TOP5 – you'll get some free advertising credits to get you started. So, if you are at all interested in promoting SFI and building multiple streams of online income with tried and tested programs that you can feel proud to promote, then check out EliteDownlineBuilder.com and use that promo code, TOP5, to get yourself started with some advertising credits.
One Time Offer For Platinum Membership
There is a One Time Offer for $27, which will get you a lifetime Platinum membership which comes with a lot of benefits that are explained on the inside.
So, check that out. Join EliteDownlineBuilder.com if you'd like to work with me in building multiple streams of online income.
This Week's $25 Tripleclicks Gift Certificate Prize Draw
Okay, so with that said and done, let's pop over to my SFI genealogy and see what the situation is.
The situation is this: We're in the second Sunday of September so you ought to have earned 100 or more Versapoints by now. When I put in just this metric, 66 people have actually done that in our team, so we're seeing a lot of activity, which is very encouraging.
However, when I put in the second metric, which is that you need to set your goals for the current month on the Goals tab, the number of qualifying members fell to 30.
And then when I entered the "Last Login," 6th September, just a few days ago, it fell to 28.
So 28 people have managed to achieve all three of the metrics. And here they are, the people who automatically qualify for this week's Gift Certificate Prize Draw.
As there are 28 people, I made a new die on the RollMe dice app, a d30 die, so we have a very high probability of finding a winner and a small chance of a rollover to next week.
So, let's see which of those options we are given by clicking the d30 die.
This Week's Winner: CSA Sibaram Rauta
Ta-taaan! Number 27 is this week's winner, and number 27 is right here. Number 27 is Sibaram Rauta, one of my Co-Sponsored Affiliates from India.
Well, congratulations to you, Sibaram, for winning this week's $25 Gift Certificate Prize Draw. However, to claim the gift certificate, there is one more step that you need to take. And that is to pop over to my blog, Top5Programs.com, find a post here, read the post and add a comment.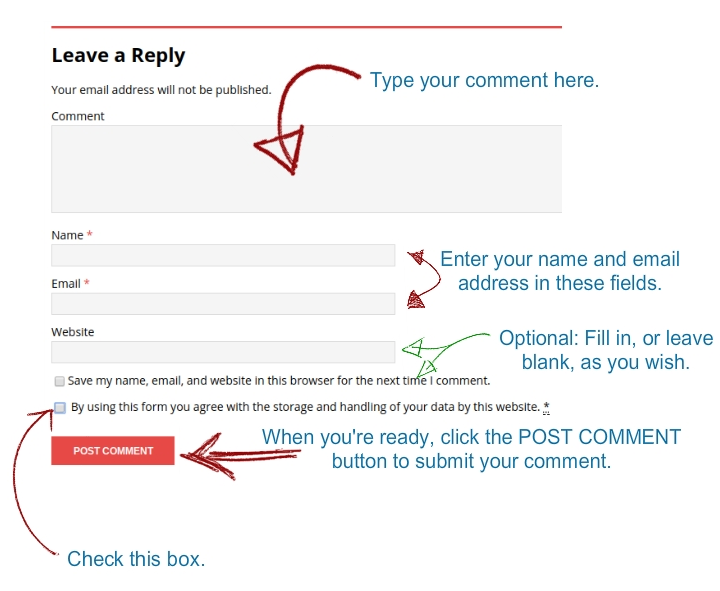 So, this is how you do it. There we go. For example, if you want to read this post, you come down to the bottom, having read it. And down here there's a Leave a Reply field here where you can post your comment, put in your name, and if you have a website you can put in your website link, and then post the comment here.
As soon as I see and approve your comment I will send you your $25 Gift Certificate, Sibaram.
So, congratulations to you.
That's all from me for this week.
David Hurley
Top5Programs.com
EliteDownlineBuilder.com
#InspiredFocus