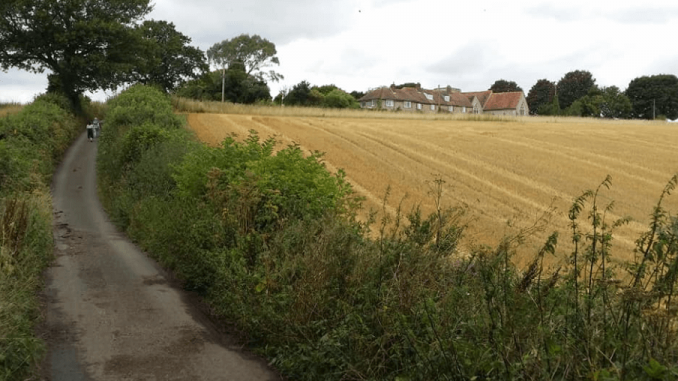 It's been a while since I updated my blog as I was away on holiday for two and a half weeks.
First, I took my daughter to England to attend a "Theatre Train" summer school in Ipswich.
Chess And Beer In Hull…
Then I went up to Hull to attend the British Chess Championships and play in one of the minor tournaments.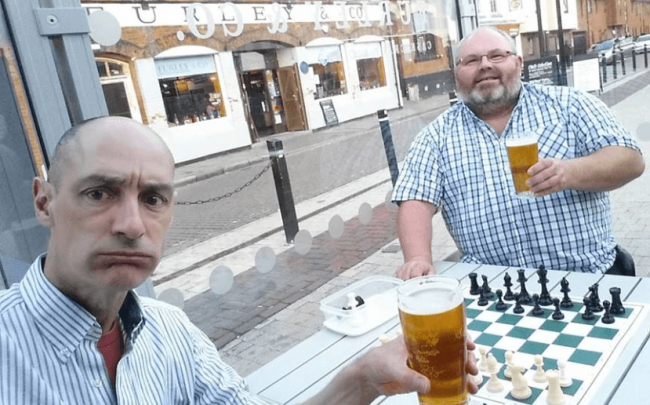 I was soundly beaten by several teenagers, the youngest of whom was an 11 year old girl. I entered the tournament precisely to play against experienced players, and I don't mind how young they are if I can learn something from them. I learnt a lot from each game I played (and lost) this year.
Apart from playing chess, there was a lot to see and do in Hull. The Hull chess club had arranged a lot of pub-related activities, which perfectly suited me as my chess nickname is "The Pub Chess Bluffer! LOL!
After that, I met up with my wife at Heathrow airport and we went to Ipswich to see my daughter's performance.
Enjoying The Countryside of Kent, England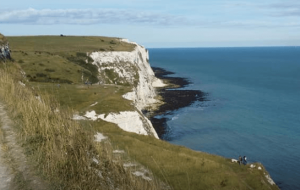 Then we spent a few days in Kent, the garden of England. From the White Cliffs of Dover you can clearly see France and all the ferries going two and fro across the English Channel.
Altogether, we all had a fine time, but I rather neglected my online business. So now I'm back in Japan, it's time to roll up my sleeves and get stuck in again!
So, here's this week's $25 Gift Certificate Prize Draw video for the active members of my SFI team!
As I mention in the video, I have simplified the qualification requirements. There are now just three tasks you need to complete to get an automatic entry into each week's prize draw and a chance to win a $25 Tripleclicks Gift Certificate.
Video Transcript
Hello folks, this is David Hurley of Top5Programs.com talking to you on Sunday 19th August 2018.
I've been away for nearly three weeks now. I went to England for my summer holidays. I've just returned to Japan.
During my time in England I had quite a hectic time, a very fulfilling and happy time, but I just didn't have time to record and to run the weekly gift certificate prize draws that I like to run each week. I kind of stepped away from my online business while I was in England.
Time To Re-engage With My Online Business…
I'm back in Japan. I just got back a couple of days ago, and it's time to re-engage and start to run my weekly gift certificate prize draws for the active members of my SFI team.
Now, the requirements to qualify have been simplified. I've reduced the number of requirements from four to just three.
I've dropped the "previous month VP" requirement and I have raised the number of VP that you need to earn each week to qualify. I've raised them to 50 VP per week. I think it's reasonable to expect people to actually engage with the program in order to qualify for prize draws.
And because people can now transfer VP much more easily from one month to the next it was skewing the figures. Some people who should have qualified weren't qualifying because they'd moved their VP across. So I've dropped the "previous month VP" requirement.
How To Qualify For Automatic Entry Into My Weekly $25 GC Prize Draw
Now there are just three requirements:
1. One is to earn 50 VP per week, accumulating through the month.
2. The second, as usual, is to have set your goals for the month.
3. And the third is to log in close to the prize draw day. If you log in on Friday or Saturday you should be okay.
So those are the three requirements to qualify.
Now I've put them into my Genealogy, the three metrics. Here they are. This is the third week in August so you should have earned at least 150 VP by now. Set your current goals. And your last log-in I've set to 16th August as it's now the nineteenth.
And we see that 47 affiliates have qualified, which is roughly the same number as usual.
So, without further ado…
Here are the affiliates who have automatically qualified by taking appropriate action.
Do Those 3 Tasks And You'll Automatically Qualify
Sandra Michael, you'll see you are here. You have automatically qualified. We exchanged some communication on the SFI Chat about how to qualify for my prize draw. Sandra is in my 2nd generation.
And the point is, if you do those three activities (above) – if you complete those three activities – you will automatically appear when I put the metrics into the genealogy.

And as you can see, you have achieved the requirements and you have automatically appeared here (in the genealogy).
This Week's Prize Draw…
And I will now run the prize draw. What I do is, I count down ten here is [check every tenth affiliate] to make it easier for me to find the winner.
I then take this dice app. We have here the Gift Certificate Prize Draw 50-sided virtual die. When I click this button it will roll through and find this week's winner – OR there is a small possibility that it will go higher. 47 people have qualified and there are 50 sides on the die. So if the die rolls 48, 49 or 50, then the prize draw will roll over to next week.
Here we go…
Number 4 is the winner!
And number 4 … is my good old friend, Vincent Rohloff.
Congratulations, Vincent. I think this is your second win. You are consistently qualifying for these prize draws ever since I started running them over a year ago now. So congratulations to you for sticking with it and winning another $25 gift certificate.
Now, in order to claim your gift certificate there is one more step that I require of you as usual, and as you probably know – and that is to pop over to my blog, find a blog post that you're interested in. Give it a read, and pop down to the bottom of the post and post a comment, as Hans Bergmeier did here .
Post a comment. Something positive. Something offering a contribution to the blog. And as soon as I see and approve your comment I will send you your $25 gift certificate.
That's all from me today.
David Hurley
Top5Programs.com
Until next week's $25 gift certificate prize draw.