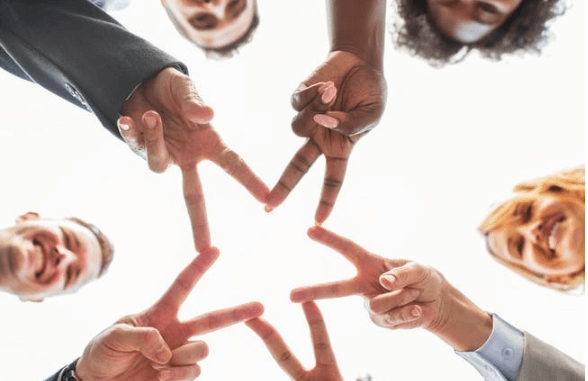 Hello folks, this is David Hurley of Top5Programs.com talking to you on Sunday 10th June 2018. I'm just about to run this week's $25 Tripleclicks Gift Certificate Prize Draw for the active members of my team.
Not yet in my SFI Team? Join Us Here FREE Today!
But just before I do that I just want to draw your attention to two posts that I've published on my blog in the last few days.
The New SFI Compensation Plan Video
One is the New SFI Compensation Plan Explained – in the first part of this post I go through the changes in the new SFI affiliate pay-out plan. There's also a video you can watch to take you through those changes.
The new SFI compensation plan: out with Executive Pool, in with Team Overrides. I explain how it all works and how we should be working with the new compensation plan to maximize our profits.
My New SFI Training Video Series
And then a couple of days later I published the first of what is going to be a series of SFI training videos.
Training Video #1:
How To Post Free Classified Ads Online And Promote SFI For No Cost
I chose that topic because, especially now with the new compensation plan, it is really important to go out and start promoting SFI to bring people in. You want to be building up in your downline as many EAs and Team Leaders as possible. 
But I think the biggest stumbling blog that people face when they join SFI is a lack of experience in going out and promoting SFI, getting traffic to hit their gateway pages and then to follow through with sign ups. And then to provide training afterwards (but that's a separate issue).
So in the next few videos I'm going to make a training series showing you how to go out and get traffic to your gateway sites, to start generating traffic to your affiliate pages.
How To Promote SFI With Free Online Classified Ads
So that's this blog post here – how to post free classified ads online and promote SFI for no cost.
In my next video I will show you how to use SFI banner ads and find free banner ad sites where you can post banners and get click-throughs.
Many people think they have to spend money advertising, and of course that is definitely an option. However, one of our top performers – Tommie K – has become a Gold Team Leader purely through free advertising methods. He uses free advertising sites only.
The key is to be very active posting ads on those different sites every day if possible, or whenever you have time during the week to gradually spread your reach and build up traffic.
This Week's $25 Tripleclicks Gift Certificate Prize Draw
So, for today, the 4 metrics are still in place to qualify for automatic entry into my weekly $25 Gift Certificate prize draw.
150 Versapoints should have been earned in the previous month. This is the second Sunday in June so you should have earned at least 10 Versapoints by now in this month, and set your goals for the current month, and logged in on or after 7th June.
I put in all those metrics and today we have 41 affiliates who have qualified for automatic entry.
With 41 affiliates it means we can no longer use the 4-sided die we were using in recent prize draws. So we're going to go back to using the good old 50-sided die that I made when I first switched over to using a dice-rolling app.
I will click the d-50 and whatever number comes up will be the winner unless the number is higher than 41, in which case the $25 prize will roll over to next week.
Let's see what the die has to say about that…
We roll the die – and it's #13 who's the winner. #13 is Harshvardhan Parchure. Congratulations to you once again Harshvardhan Parchure. You seem to have a lucky streak. This is the second time you have won recently. Congratulations to you, my friend. Thank you for being an active member of my team, a Bronze Team Leader.
You know what to do (to claim your prize). Simply post a comment on my blog, Top5Programs.com. And as soon as I see and approve your comment, I will send you your $25 Gift Certificate.
Until then, stay well and keep promoting SFI.
David Hurley
Top5Programs.com
#InspiredFocus